200 Hour Yoga Teacher Training at THRIVE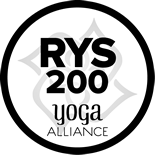 Do you want to share your passion for yoga with others? 

Do you want to deepen your own yoga practice?

It might be the right time for you to commit to yoga teacher training!

Join us for THRIVE Yoga's 200-hour Yoga Teacher Training program beginning in March 2019.

​​

Whether you want to deepen your own practice or share yoga with others through teaching (or both!), yoga teacher training is a journey of self-discovery that touches every area of your life.  Join us on this transformative adventure to explore the very essence of the yoga tradition and how it enhances our daily lives.
The training program will be led by Lindsey Zimmerman, E-RYT200, RYT500, CAP and will cover key areas of study including:  history & philosophy of yoga, foundations and practice of asana, pranayama, meditation, teaching methodology, anatomy & physiology, ethics, Ayurveda and much more.  
​At the end of teacher training, you'll be a well-rounded yogi with a solid foundation of knowledge in yoga history and philosophy as well as teaching methodology and practice having fulfilled the requirements to register with Yoga Alliance as an RYT200.
Join us for a Q&A Info Session to find out more!

​​
Saturday, December 15th 1-2:30 PM
Saturday, January 19th 11AM-12:30 PM

Saturday, February 16th 1-2:30 PM

You can also schedule a one-on-one info session with Lindsey by email: 

[email protected]
The program will be held every other weekend which means you'll still be able to have a life during training!  

Each weekend schedule consists of:
- Friday night 6-10 PM

- Saturday 1-9 PM - 1 hour break for lunch

- Sunday 1-9 PM - 1 hour break for lunch​​
March 1-3
March 15-17

March 29-31

April 26-28
May 10-12
May 24-26

June 7-9
June 21-23
PROGRAM REQUIREMENTS

Fulfillment of all training hours required for certification
Attendance at 30 studio classes at THRIVE during training

Attendance at 10 classes at other local yoga studios during training
​Completion of all practicum requirements
Completion of all practice teaching requirements
100% attendance at all weekend modules*


*Any absence must be made up through contact hours by taking the necessary module during the next teacher training or through private contact hours chargeable at $125/hour.

​​ A non-refundable $500 deposit is required to reserve your spot in the program.  Early bird pricing applies until February 1, 2018.*
*Free unlimited yoga at THRIVE included in program.
There are several payment options available:
- $500 deposit, one lump sum payment of $2500 paid in full by February 1, 2018 - $3,000 total
- $500 deposit, one lump sum payment paid in full by March 1, 2018 - $3,250 total
$500 deposit, $325 per module - paid by auto-pay with credit card on file at the beginning of each weekend module - $3,750 total
Request more info or a program application by filling out the form below.